Born 1980. San Diego, CA
Lived and studied for 5 years in the United Kingdom (2000-2005)
Lived and worked in Ramona, CA (2005-2012)
Wildfires destroyed home and studio (2007)
Currently lives and works in Lamy, NM

EDUCATION/ EXPERIENCE
2014 Studio artist, Lamy, NM
Working in acrylic paint and metal leaf
2012-2014 Studio artist, Santa Fe, NM
Working in acrylic paint and metal leaf
2007-2012 Lead designerand creative consultant for new residential
construction and various remodeling projects in San Diego county, CA
2007-2010 Landscape designer. San Diego,CA
2005-2007 Studio artist, Ramona, CA
Emphasis on sculpture and mixed media works
2005 BA (Hons) Silversmithing and Metalwork
Camberwell College of Art, University of the Arts London
(formerly The London Institute). London, UK
2001 Foundation in Graphics and Illustration
Cambridge Arts and Sciences. Cambridge, UK
1997-2000 Stage Design and Graphic Designcoursework
San Diego City College. San Diego, CA
1996 Life Drawing and sculptureworkshops
La Jolla Athenaeum. La Jolla, CA.

SELECTED EXHIBITIONS
Upcoming:
Oct 2015 'Wide Bay High Desert II'(invitational). Joint project
between UnsettledGallery in Las Cruces, NM and Bundaberg Regional
Gallery in Queensland, Australia.
Sep 2015 Solo show (title to be announced). Matrix Fine Art, NM
May 2015 'Affordable Art Fair'.Hong Kong
Mar 2015 'Affordable Art Fair'. New York, NY
Jan-Feb 2015 'Azul Agua Azul Cielo'Holz Palacio Bellini, Bs As, Arg.
January 2015 'New'Works by Matrix Artists. Matrix Fine Art, NM
Nov 20-24 2014 'Affordable Art Fair'. Singapore.
April 2014 'Skin Deep' (Two person show). Matrix Fine Art, NM.
April 2-6 2014 'Affordable Art Fair'. New York, NY.
Mar 2007 'All's Fair in Art' juried show
Fallbrook Art Center. Fallbrook, CA
Mar 2007 'Local Color XII' juried exhibition
Escondido Municipalgallery. Escondido, CA
Jan-Mar 2007 'Seeing through Light'(juried)
Front Porch Gallery. Carlsbad, CA
Jan-Feb 2007 'For Art Lovers'juried exhibition
La Jolla Village Gallery. La Jolla, CA
Jan-Feb 2007 'One Foot Show'(juried)
San Diego Museum of the Living Artist, San Diego, CA
Oct-Nov 2006 'Tall& Thin'Juried exhibition
Escondido Municipal gallery. Escondido, CA
Sep-Oct 2006 Southern California Regional Juried Show
San Diego Museum of the Living Artist, San Diego, CA
June 2005 Metalwork exhibition, 'Nine Nests'
Camberwell College of the Arts, London, UK
Streams #15
Projections #4
Streams#11_edited.jpg
Streams #7
Streams #6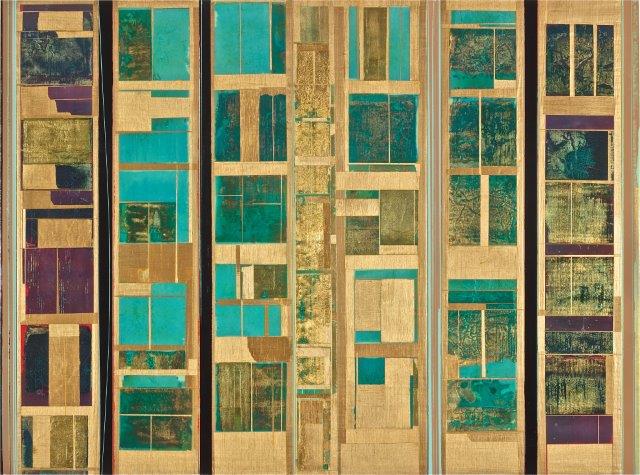 Streams #17
Projections #4
Streams#11_edited.jpg
Streams #7
Streams #6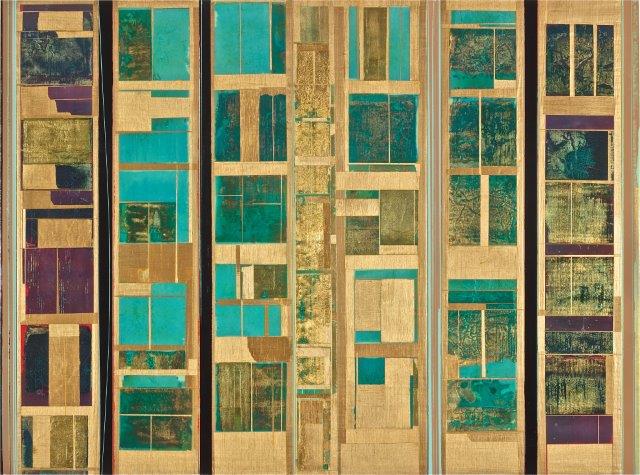 Streams #17
Por otras obras disponibles escribinos a